| | | |
| --- | --- | --- |
| | | |
| | | |
| | | |
On January 22nd, 2014 during an early morning snowstorm the crew of Engine 1 and Medic 1 delivered a healthy baby girl. Today the Leung family came to the firehouse with baby Melissa to visit. Here the family is pictured with the crew, Lt./Paramedic Scott Morency, FF/EMT Todd Duggan, Firefighter. Read More...
Download:

IMG_1244.JPG
Sunday, 4/6 marked the end of an era at LFD. The bucket truck, C-6 was removed from service. The bucket is a 1967 model that has served on two trucks, the last being a 1986 International. Here FF Dave Schofield is seen removing the last of the old fire alarm cable on Waltham Street before the truck was retired. Read More...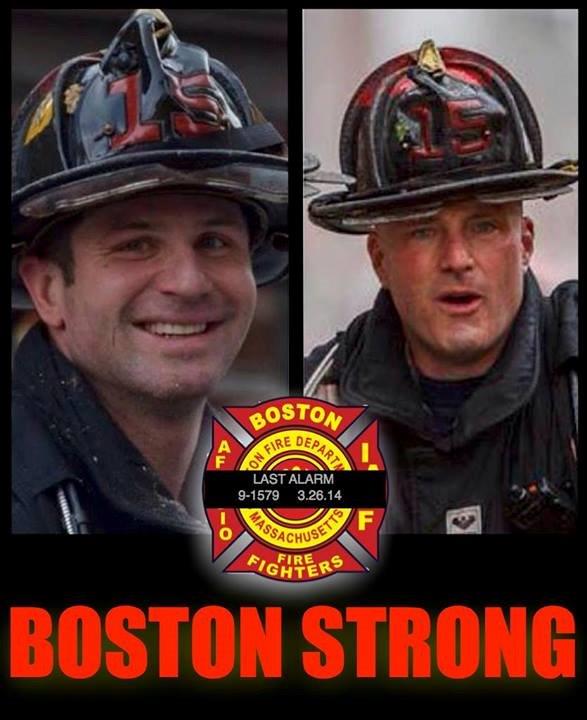 Staging Area for Lt. Edward Walsh Walk-by
Members wishing to attend the walk-by at the wake of
Lt Edward Walsh on Tuesday April 1st shall report to the staging area at the old Sears facility at 115 Cambridge Street Brighton. To enter, go to the intersection of Windom Street and Cambridge Street. This area can be easily accessed from the Mass Pike by exiting at Exit 18 Westbound from the city or Exit 20 Eastbound from west of the city.
Buses will be transporting members to the wake at 1330.
After the walk-by is completed, buses will return members to the staging area.
Staging Area for the Funeral of Lt. Edward Walsh
All Members attending the funeral of Lt. Edward Walsh Wednesday April 2nd shall report to the Bayside Expo Center 200 Mt Vernon Street Dorchester Ma.
This includes PFFM members, all Honor Guards,
buses and members attending from out of state.
Buses will start leaving the staging area at 0630
and last bus at 0800
A brand new 2014 E-One Typhoon has been delivered. It will run as Engine 4 as the primary engine out of the East Lexington station. Photo by FF Doug Boudrow
Download:

IMG_0331.JPG
MRI will be at Fire Headquarters on the following days to review test scores.
Thursday February 13th from 7:30-9:30
Saturday February 15th from 7:30-9:30
If you are not available on these dates, speak with the union about the process that was setup to get your score.
Last week members of all four groups participated in training in conventional and through the lock forcible entry techniques. The training was conducted by 10-75 training. Members practiced on a door prop simulating inward and outward swinging doors. They also practiced on various lock props. Below are some photos from the training. Photos by Firefighter Alex Feldman.
Download:

IMG_0260.JPG ,

IMG_0266.JPG ,

IMG_0276.JPG ,

IMG_0283.JPG ,

IMG_0252.JPG ,

IMG_0311.JPG ,

IMG_0264.JPG
On the morning of January 24th, 2013 Engine 1 and Medic 1 responded to a resendetial address in town for a woman in labor. Upon arrival firefighters delivered a healthy baby girl. Baby and mother were transported to a local hospital for evaluation and later released without complications. Read More...
Action Center

Tribute to Firefighters

This is a short video tribute to FDNY firefighters and all firefighters really that is something else. If yo haven't seen it check it out!